100% cotton fabric
is a type of textile that is made entirely from the fibers of the cotton plant. Cotton is a natural, soft, and breathable material that is comfortable to wear and easy to care for. It is considered one of the most versatile and widely used natural fibers in the world.
One of the main benefits of 100% cotton fabrics is their breathability. The fibers in cotton fabrics are able to absorb and release moisture easily, which helps to keep the skin cool and dry. This makes them a popular choice for clothing, bedding, and other items that come in contact with the skin.
Cotton fabrics are also naturally hypoallergenic, which means they are less likely to cause allergic reactions. This makes them a good choice for people with sensitive skin.
Another advantage of cotton fabrics is that they are relatively easy to care for. They can be machine washed and dried, and they can be ironed in a high-heat setting. They don't shrink as much as other fabrics, and they can retain their shape and color well after many washings.
There are various types of 100% cotton fabrics, each with its own characteristics and ideal uses. Some examples include:
Muslin is a lightweight and breathable fabric that is often used for clothing and linens.
Denim is a strong and durable fabric that is commonly used for jeans and other clothing items.
Twill, is a medium-weight fabric that has a diagonal pattern and is commonly used for pants and shirts.
Canvas, is a heavy and durable fabric that is commonly used for tents, backpacks, and other outdoor gear.
When choosing 100% cotton fabric, it's important to consider the intended use of the fabric, as well as the weight, thread count, and weave of the fabric. It's also important to consider the color fastness and shrinkage of the fabric before using it.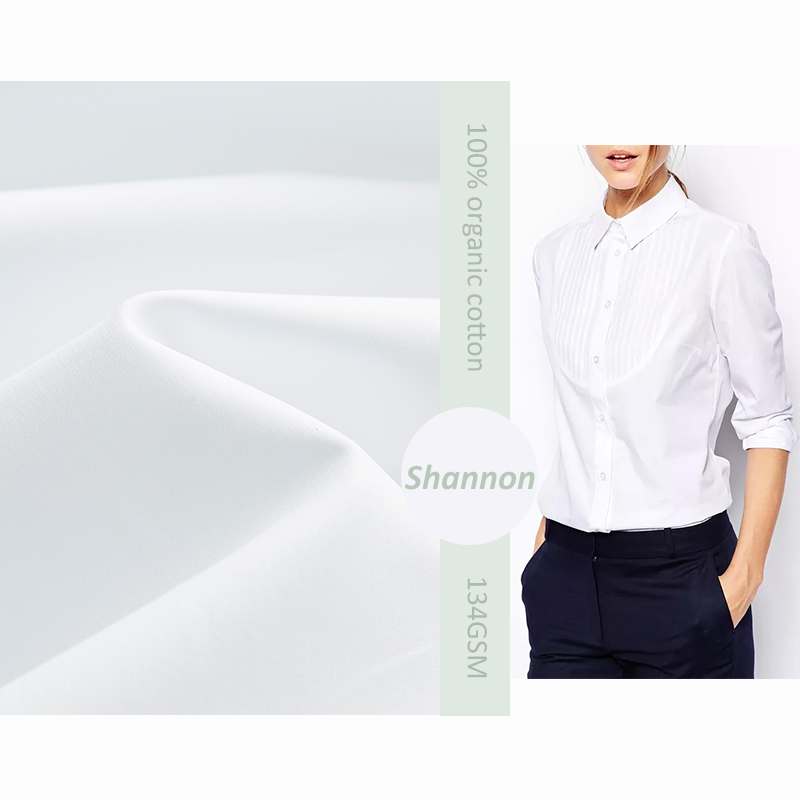 Cotton fabric is one of the most commonly used types of fabrics in the world. It's derived from natural fibers of cotton plants.
The soft breathable finish makes it ideal for most types of garments.
It's 100% cotton satin 134gsm 56" width fabric, so it can be made into shirts, dresses with its durable and softness.